Designs That Speak For Your Business
Graphic design is an art form that blends creativity and technical expertise to convey a message or tell a story visually. A visually appealing design can help to capture the attention of potential customers and draw them in. Our graphic designers can create custom designs for your business that are tailored to your specific needs and goals. From logo design to banner ads, social media posts, and more, we can create eye-catching visuals that will help to promote your business and increase your visibility online. We use the latest design tools and software to ensure that your designs are creative, unique, and effective.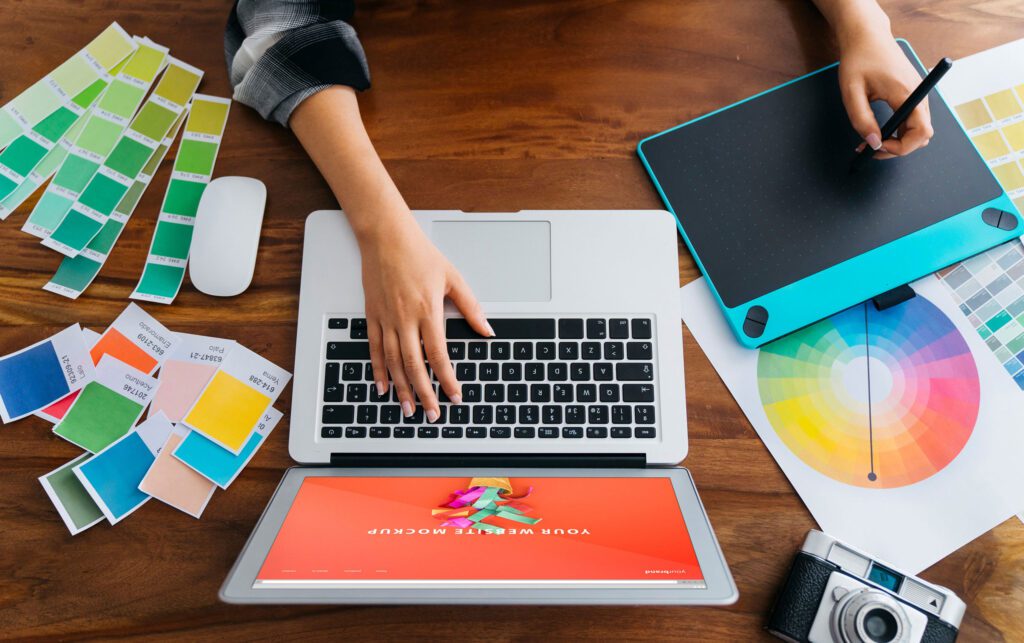 Transforming Ideas Into Visually Stunning Realities With Graphic Design
Don't settle for a generic, forgettable logo. Let us help you stand out from the crowd with a custom logo that reflects your brand's personality and values.
Looking for eye-catching banners that boost your online presence? Look no further! Our expert designers will help your brand shine!
Elevate your brand with our expert poster design service! Our talented designers will create stunning visuals that will capture your audience's attention and leave a lasting impression.
Leave a lasting impact on potential clients with our high-quality business card design service that will help you stand out in a crowded market.
Take your marketing strategy to the next level with our professional brochure design service that's tailored to your unique needs, ensuring that your brand stands out in a sea of competition.
From eye-catching graphics to compelling copy, our sell sheet design service will help you stand out from the crowd and boost your marketing efforts like never before.
UNLOCK YOUR DIGITAL POTENTIAL WITH PARK MEDIA
We are your all-in-one digital marketing solution.
Graphic Design - Bringing Ideas To Life
Graphic design is the art of bringing ideas to life through visual communication. It's the perfect combination of creativity, innovation, and technology that results in stunning designs that captivate and engage your audience. With graphic design, you can create a powerful and memorable brand image that stands out in a crowded marketplace. Whether you need a new logo, brochure, website, or social media campaign, a skilled graphic designer can help you bring your ideas to life in a way that resonates with your target audience. So why wait? Start creating a lasting impression today with the help of graphic design.